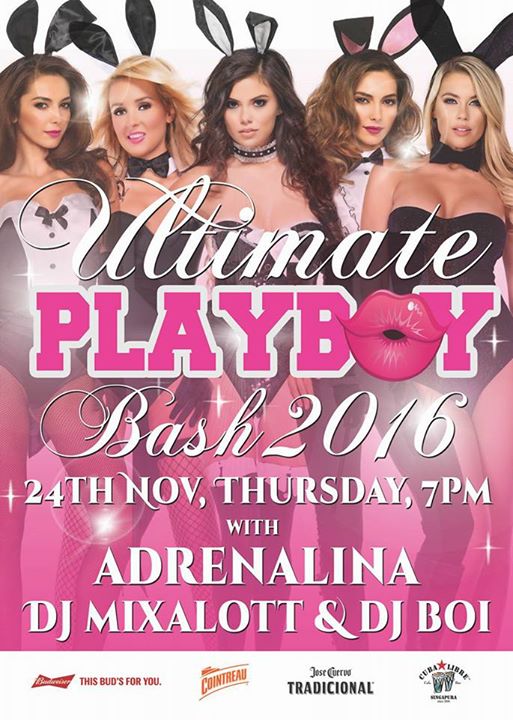 ULTIMATE PLAYBØY BASH 2016 
It's gonna be a night of total debauchery where everyone comes dressed in their minimal best!!
Complimentary signature party shots shall be passed around the House to loosen you up for the night ahead. Bottles will be given away to whoever comes dressed in their SKANKIEST BEST!! So in other words.. The lesser you dress, the more your chances of winning that bottle!! ;-)
So remember, leave all inhibitions at the door because, whatever happens in Cuba Libre.. Stays in Cuba Libre.. Vamos!! ;-)
Cuba Libre Cafe & Bar proudly presents:
ULTIMATE PLAYBOY BASH 2016!
ENTERTAIMENT BY 
PØRN DIRECTOR DJ MixxaLott & DJ BOI KAY, Ft: HIS PORN STARS ADRENALINA.
Cubano Happiest Hour
Monday To Sunday
5.30PM - 9.00PM
Beer $10 NETT
Wine $8 NETT
Spirit $8 NETT
Do what you like, than to regret on what you dislike